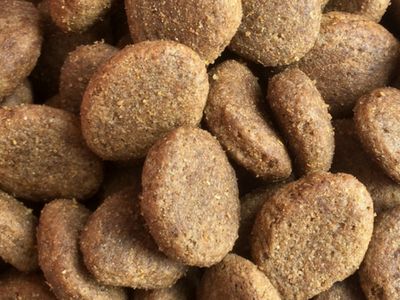 The Recipes
How should I introduce my newly-purchased TP Feeds recipe to my dog?
It is always best to introduce any new food to your dog slowly over a period of around two weeks. This helps to avoid any unnecessary stomach upsets due to a sudden diet change. Start by giving them, for example, 80% of their old food and 20% of their new TP Feeds recipe. Gradually increase the amount of TP Feeds kibble given each day until they are enjoying 100% TP Feeds and reaping the benefits of these high quality recipes. Of course, some dogs can easily tolerate a sudden switch in their diet; you know your dog best, but this is the most sensible course of action. Many customers actually report that their dog picks out the TP Feeds kibble and refuses to eat their old diet so effectively chooses to switch over immediately!


Where are the ingredients in TP Feeds' recipes sourced from?
Where possible, my recipes contain a significant proportion of ingredients sourced from the UK, particularly the meat content. As you can probably imagine, different ingredients do need to be sourced from different places. For example, there aren't many paddy fields or sweet potato farmers within the UK.


When should I switch my dog from a puppy to an adult recipe?
At TP Feeds, I offer two fantastic puppy recipes - Hypoallergenic Puppy and Grain Free 80:60:20 Salmon, Trout, Haddock & Herring. If you have chosen to feed the Grain Free 80:60:20 then there is no need for a dietary change - this recipe is suitable from weaning, through adulthood and into your dog's senior years. Simply switch to purchasing the 'adult' bag so that you have the more appropriate feeding guide. If you are feeding the Hypoallergenic Puppy, then you will need to gradually introduce your chosen adult recipe. Smaller breeds tend to mature faster than their larger counterparts, therefore smaller breeds can be switched over from around 9 months of age, whereas larger dogs benefit from staying on their puppy diet until 12 months old. If you would like help in deciding which would be the most beneficial choice for your individual dog, feel free to get in touch, or you can read this informative blog.


My dog seems to be hyperactive, could this be down to his/her diet?
If you are feeding a TP Feeds recipe, the only dietary cause of hyperactivity is likely be grain as this can cause a spike in blood sugar levels in very sensitive dogs. In these circumstances, I would advise moving onto either TP Feeds Grain Free Duck or TP Feeds Grain Free 80:60:20. If the problem persists, I would consider consulting a veterinarian to rule out any other causes, if you haven't already done so. One trap you need to avoid falling into is assuming that the percentage of protein on a bag of dog food dictates the potential for hyperactivity. It does not. In fact, I've written blogs on this very subject here. The percentage figure itself is almost irrelevant in this respect. Your concern should be what the source of that protein is. As you can see from TP Feeds' recipes, the more meat, and particularly the more fresh meat, a kibble contains, the higher the protein will naturally be. However, this is highly digestible protein, so is not going to cause hyperactivity. Issues arise when you feed your dog a high protein diet where the protein is not derived from meat and there is a high proportion of grain and wheat. I will happily talk at length on this, and many other subjects, so do feel free to pop me a message or check out my blog if you'd like more in-depth information.


I have a fussy eater, do you have anything that could tempt him/her?
My most popular question these days! It's incredible how many fussy dogs there are out there now - some are created by nature, others are created by nurture. All TP Feeds' recipes are designed to be highly digestible, nutritious and truly tasty so they are all potential candidates for fussy eaters. However, the stand-out performers have to be the recipes containing freshly prepared meat; Hypoallergenic Salmon, Grain Free Duck and Grain Free 80:60:20. Why not try your dog on a 1kg taster bag first? They can be purchased here. You can find more help regarding choosing the right recipe here.


What quality control measures do you have in place?
Naturally, I want to be providing you with the best product I possibly can, whether it be my main recipes or my selection of healthy treats. This is why I, and the manufacturer that I work with, ensure the highest levels of food safety when producing your dog's dinner. For example, each raw ingredient is sampled and tested in a laboratory before it even makes it onto the production line. All finished products are then further analysed to ensure they meet our high standards. In fact, TP Feeds' manufacturer is the only manufacturer that uses a 'positive release' system for salmonella testing. This means that no products leave the site until they are have been confirmed as being negative for salmonella.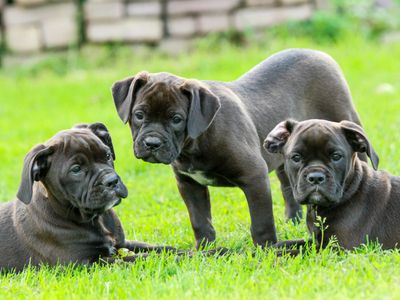 Deals
Do you offer any discounts?
Yes, I do! You will find a wide variety of deals within the online shop in all categories. You can also select a multi-buy discount, resulting in 5-10% discount when buying two bags of the same recipe, plus great multipack offers on combination buys. You may wish to purchase discounted 100g packs of the Freshly Prepared Poultry/Fish Treats alongide your 12kg bag. Alternatively, if you have several dogs or have the room to stock up in advance, you can apply to be part of the TP Feeds Pack. This Pack Account offers you 15% off your order when you order 6+ 12kg bags. If you are a breeder, there are several breeder discount multipacks that you could choose from to benefit both mother and pups. If you are a regular customer, why not recommend TP Feeds to a friend; you'll both receive 5% off your orders!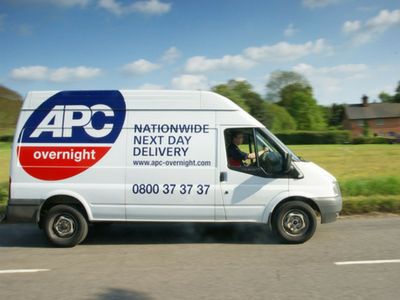 Delivery
How much does delivery cost?
Delivery for TP Feeds 12kg bags is free - as are all orders 6kg and over! The delivery charge for orders up to 6kg is a flat rate of £4.99.


Who will deliver my order?
I trust APC Couriers to deliver your orders safely and swiftly. They are well positioned to do so as they have the largest next day parcel delivery network in the UK. Occasionally, I will also utilise the Royal Mail for smaller treat orders. Particularly if ordered on a Friday as I can usually get your delivery to you sooner!


When will my delivery arrive?
Orders placed before 2pm Monday to Friday will be delivered on the next working day between 8am and 6pm. Orders placed after 2pm will be processed the following working day and then delivered the working day after that. I.e. order at 12pm on a Monday and your order will arrive with you on Tuesday, or order at 4pm on a Wednesday and your order will be received on Friday.


What happens if I'm not home to sign for my delivery?


Our couriers will endeavour to ensure you receive your order as soon as possible by seeing if a friendly neighbour could sign for your order for you. Please do tell me which of your neighbours are particularly friendly so that they can get it right first time!
As a rule, we will not leave your order without obtaining a signature. However, you can request that your order is left in a specified, safe location, on the understanding that you therefore accept all associated risk to your goods.
If you haven't specified a safe location and our courier hasn't been able to obtain a suitable signature, then he/she will leave a card at your address advising that delivery will be attempted the next working day. There will also be a phone number that you can call to rearrange your delivery at a more suitable date for you.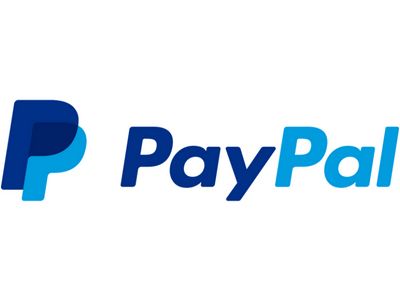 Payments
What payment methods do you accept?
All payments are taken securely via PayPal. Don't worry, you don't need an account with PayPal in order to use it, simply select to pay as a 'guest' and you can enter your chosen card details to pay.


Is my data secure?
Absolutely. I take your security very seriously and would want you to be careful, as we all must be. This website is fully encrypted using a secure SSL server which protects your data and, as mentioned, PayPal securely takes your payment. Any data held by myself, such as your name, address and contact details that you supply when placing an order, is held in an encrypted file and complies with GDPR.
Returns Policy
What if my dog doesn't like the food?
In this unlikely scenario, please get in touch to discuss your circumstances. If you have introduced the new recipe as suggested above and are certain that your dog simply doesn't fancy it, you may return the bag with more than half the food remaining, at your expense. I will then refund the purchase price of that bag, at my discretion. If you know that you have a particularly fussy dog, why not try a small bag first before committing to a larger 12kg bag? Not only will this be a smaller initial outlay for you but it will still give you a good few days' worth of food so that you can get a real idea of what your dog thinks.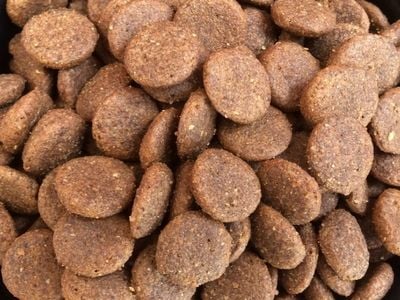 Newsletter
Do you have a newsletter that I can sign up to?
Yes I do! If you'd like to keep up to date with all the goings on here and gain access to early bird discounts, sign up here. I promise not to spam you!
Do you have a question that isn't answered here? Pop me a message and ask me directly. I'll get back to you as soon as possible with as much detail as possible.