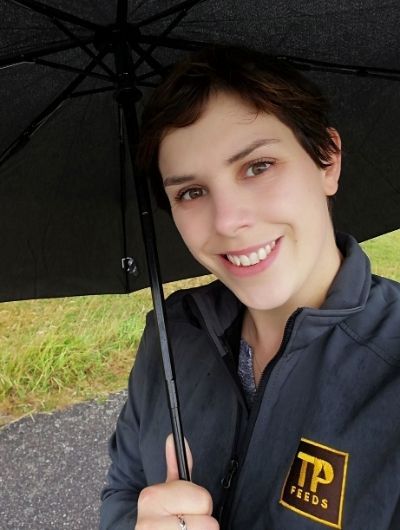 So, here is the face behind TP Feeds; not too alarming, I hope. I'm Beth, owner of TP Feeds and the person you'll be chatting to should you require any help or advice. Owner, marketing director, chief designer, website creator, purchasing officer, accountant, customer services manager and just about any other job title you can think of!
I launched TP Feeds in April 2017 and I'm so proud to be able to say that, due to your support and commitment to me, and my hard work and determination, the business has gone from strength to strength and grown into something that I couldn't even have hoped for, with loyal customers throughout the UK and across Europe.
Even with everything that 2020 had to throw at us all, TP Feeds thrived and even expanded.
You can see one of my own Labradors, Eira, below. She's a very proud, beautiful girl. I do have a soft spot for Labradors; I currently have four. Although I have also kept English springer spaniels in the past and most of the dogs that I've trained for other people have been cocker spaniels.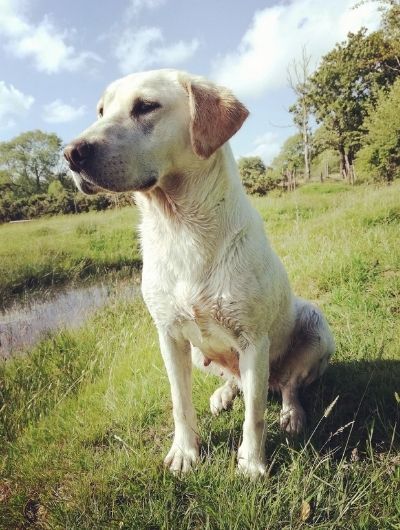 I live on and help run the family smallholding in Carmarthenshire, south Wales. People used to ask who was in charge on the farm between myself and my father. However, now that I have my young sons, I can confidently say that the boys are in charge! They were feeding my dogs and herding the sheep almost as soon as they could walk.
After retiring from thirty years as a veterinary surgeon, my father turned the smallholding into a fully-functioning enterprise. His first 'purchase' in 2006 was a Tamworth sow named Ruby, given to him in exchange for a bottle of brandy. Things are done a lot more 'by the book' these days, of course!
We try to keep to native breeds of livestock as far as is possible. Our pigs have varied from Gloucestershire Old Spots and Oxford Sandy & Blacks to Saddlebacks, whilst we have always kept a closed herd of non-short Dexter cattle. In recent years, we have also moved from rearing cade lambs to having our own flock and have a new herd of beautiful Boer goats.
I'm also on the committee for our local agricultural show which is always a big occasion. Not long after joining the committee, I overhauled the structure of their dog show and, whilst I don't have time to be as 'hands-on' as I used to be, the event is always well-attended and a roaring success.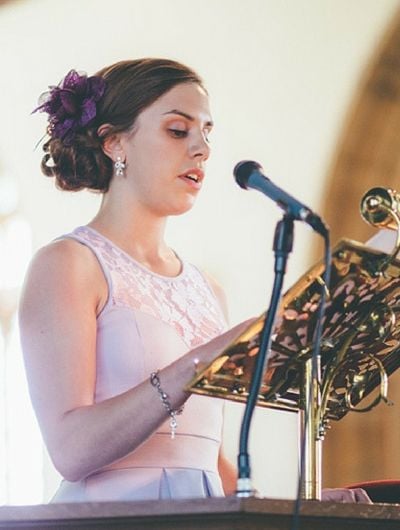 As those of you that have been customers from the start will know, I am constantly striving to bring you and your pets the absolute best that I can at the most reasonable price possible. My commitment to you is that TP Feeds will continue to provide the highest quality nutrition and I will always be at the end of an email ready to offer any advice and guidance that you need. The TP Blog is also full to bursting with relevant, interesting and thoroughly researched information.
I am delighted that TP Feeds has already won multiple significant awards:
Best Emerging Canine Nutrition Brand 2017 in the Welsh Enterprise Awards 2017
Named in the 2017 UK Business 100
Winner in the 2017 Global Excellence Awards
Winner in the 2018 UK Best In Business Awards
Best Pet Food Retailer 2019 in UK in the Business Excellence Awards 2019
Customer Service Excellence Award in the Business Excellence Awards 2019
Best Hypoallergenic Pet Food Brand 2019 in the UK Enterprise Awards 2019
Finalist in the Wales Start Up Awards 2019
Recognised Leaders in Canine Nutrition in the Welsh Enterprise Awards 2019
Most Innovative Dog Nutrition Business in the Business Excellence Awards 2020
Featured in West Wales Life & Style Magazine
Named in Top 35 Under 35 Businesswomen in Wales by Western Mail & Wales Online
Featured on Wales Online, in South Wales Evening Post & front page of Carmarthen Journal
Featured in Cwlwm, Welsh language newspaper
These achievements are overwhelming but my true sense of accomplishment comes when I receive messages from you, my wonderful customers, with your votes of confidence and praise for me, my food and my business. This is when I know that TP Feeds is on the right path. So, thank you for being my motivation.