Packaging Recycling Scheme
One of the latest innovations at TP Feeds is providing a means by which all TP Feeds' packaging can now be returned and recycled, with 0% going to landfill or to be incinerated. Pet food packaging is notoriously difficult to recycle due to the layers required to keep your dog/cat's products fresh. However, TP Feeds has teamed up with global specialists in the field of recycling who are able to separate out the different materials and put it all to good use, creating a wide range of new products.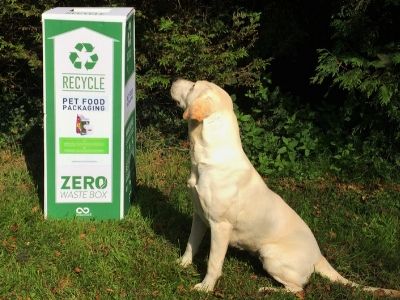 All treats and small/mid-sized bags of dog and cat food are provided in resealable packaging, Why not reuse them for a short while before returning to TP Feeds for recycling?

All the fish used to produce TP Feeds' Whitefish Bites and Redfish Crunchers are wild-caught in the Atlantic Ocean.

As well as sourcing many of the ingredients for TP Feeds' recipes from the UK, TP Feeds supports local businesses, UK events and charities - such as Yellow Dog UK.