Cwlwm Welsh Article - English Translation
Posted on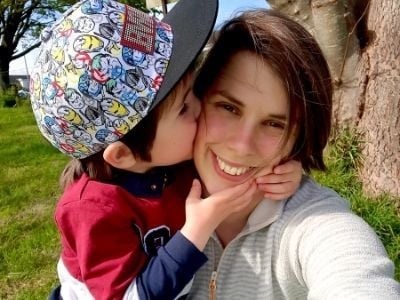 This month I had an article published in the Cwlwm, a Welsh-language local newspaper. This was the first time I'd been asked to write the article myself rather than being interviewed and the first time I was to be in Welsh-language media. Obviously, the majority of my customers, based all over the UK, do not read Welsh, therefore I have translated said article into English for you all to be able to discover a little more about my life behind the scenes.
A Bit of History
The story of my childhood is quite complicated, but I will try to keep it simple… My mam passed away just days after my third birthday. For various reasons, my brothers and I were forced to live with relatives from my mother's side in England. It was not a happy childhood, and they didn't like the fact that we were Welsh. I went to Bury Grammar School; a private school, but also my escape. I was lucky, I found schoolwork relatively easy. The day after I finished my final GCSE, I left to live with my father, never to return, or see those relatives ever again. This was the first time I had seen my dad since I was four years old.
The Most Important Language in the World
Aside from the obvious, one of the biggest regrets of my childhood was the fact that I lost the Welsh language. When I came home to my dad (Welsh to the core – even though he lived in the Midlands at the time), I started to relearn a little, but I lacked in confidence; I was too worried about making mistakes and sounding silly. When we moved back home to Wales when I was eighteen, I learned a little more, but not enough to feel sufficiently brave to speak to people other than my father really. Skip forward seven years and I was pregnant with my first child. There was no question, Welsh would be his mother tongue… Therefore, I had to change things. I forbid my dad from speaking English to me and completed a Welsh course through Aberystwyth University. Funnily enough, most of the students on the course thought I was fluent! A severe lack of confidence was my problem… These days, I'm happy to speak Welsh to anyone and my son didn't speak a word of English until he was three years old. I have two sons now, they're Welsh through and through, and I'm so proud.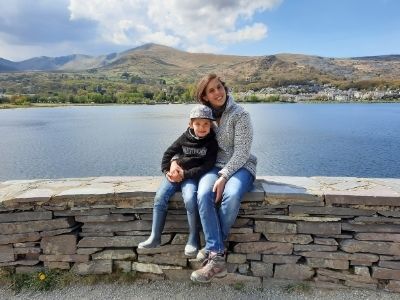 TP Feeds is Created
After my first child arrived, I reassessed how I wanted my life to look going forward. I didn't want to leave him every day to go to work somewhere else and I was accustomed to being self-employed. In addition to our smallholding, I had been training gundogs for several years and had made a bit of a name for myself. I had also been running an award-winning online pet store. But I needed something fresh, something that would last, and something that I could be passionate about. TP Feeds was born, and I haven't looked back since. As you likely already know, TP Feeds offers high quality food for dogs and cats across the UK (and Europe pre-Brexit!) together with my knowledge and expertise. As a result of all my hard work, TP Feeds won its first award within just four months of its existence – 'Best Emerging Canine Nutrition Brand 2017'. Many more awards have come since then too, including being named in the list of 'Top 35 Under-35 Businesswomen in Wales' by the Western Mail. TP Feeds has grown year on year, even throughout the Covid-19 pandemic when every show that I planned to attend was obviously cancelled. Hopefully, it's only going to get better this year with the launch of my British raw dog food range.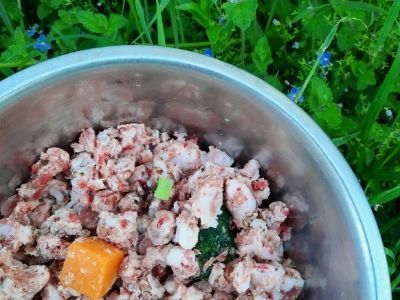 Home Education
I had no idea that I would home educate my children until I became pregnant with my first son. Upon researching local schools, like any new parent, I had a shock when I realised just how young children are when they're expected to start school these days – only three years old here in Wales. Then I stumbled across the concept of home education – something that I never would have thought to consider. After researching in more detail, it made so much sense to me; especially when considering the life I wanted for my children. They're only five and three years old, but they're already thriving. My eldest son works at a much higher level than he would be if he were in school, and he absolutely loves his lifestyle. Over the last few months, he has chosen to learn about electricity, mechanics, Japan, computer coding and sharks, to name a few. He also enjoys regular science lessons and cricket club, whilst they both thoroughly enjoy kickboxing and ballet.
A Typical Day
In short, there's no such thing! I have only taken one day off work in four years – and that wasn't even the day my second child was born… Every day is different, and every day is busy in one way or another – and they rarely go to plan… The trick is to focus on the tasks that really need to be done, and then fit any other tasks in after that. Days are a mixture of TP Feeds work, teaching the boys, farm work and life in general – and the boys are involved in pretty much everything!
Related Articles:
Black Friday Sales - Why I Won't Be Joining In
Children Brought Up Around Pets Are Less Prone to Allergies and Obesity
10 Things You Need When On Holiday With Your Dog