10 Things You Need When On Holiday With Your Dog
Posted on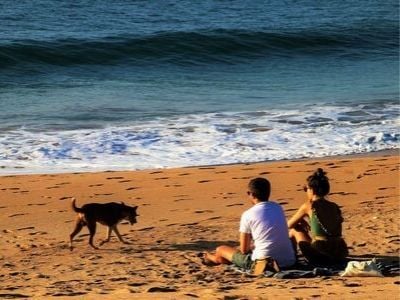 Whether it's camping, glamping, staying in a cottage or in a boutique hotel, we all love to be able to holiday with our dogs, but what do you need to pack for them?
1. Admin Before You Leave
Always be prepared for a worst-case scenario. Ensure that your dog's microchip details are up to date (it's a legal requirement, but is something that can slip our minds), his collar has a tag on with your contact number (make sure it's your mobile number as you won't have your landline with you on holiday!) and that his vaccinations are up to date.
2. Suitable Car Restraint
Remember, the law states that all animals travelling by car should be suitably restrained – eg via a seat belt harness, dog crate or dog guard partition. You don't want to start your holiday with a heavy fine! Or worse if you have an accident…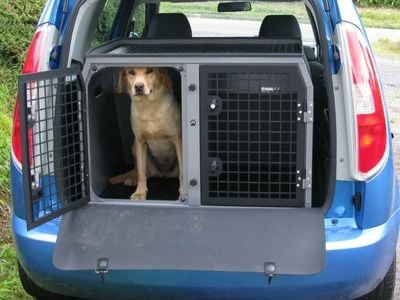 3. Usual Food
The last thing you need is an emergency trip to the shops in search of replacement food, or a poorly dog as you've had to suddenly change his diet. Either measure out each meal required into a separate, sealed container (add a little extra to be on the safe side!) or purchase a smaller bag of your dog's diet. TP Feeds does various sizes of small, resealable bags – perfect!
4. Food & Water Bowls
Don't assume that just because you are staying in a dog-friendly hotel/cottage, that they will provide all the necessary sundries.
5. A Place to Rest Her Head
Whilst you fully understand the excitement of going on holiday, it can be a potentially unsettling experience for your dog. Take along her bed or a favourite blanket so that she has the smells and comforts of home in these strange, new surroundings.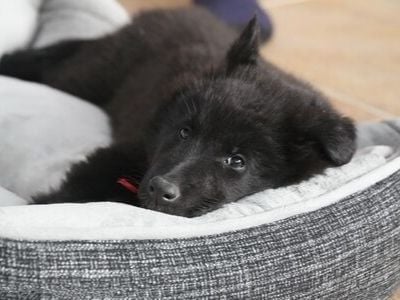 6. Favourite Toy
Being able to unwind with his favourite toy from home will help your dog to feel comfortable and relax after a day of new experiences and excitement.
7. Walk Practicalities
It's often the simple things that we're most likely to forget! You'll need all the usual things that you take on your everyday walks at home – lead, poo bags, whistle, water…
8. Old Towel
Usually when you're holidaying with your dog, your walks get a bit more adventurous – and messy! You venture into woodland, riverways and beaches, and you end up with a very happy, wet, sandy and/or muddy dog. Having an old towel on hand to give him a rub down before getting into the car is very handy – and particularly before entering your holiday accommodation; you don't want to lose your deposit for leaving mud up the walls!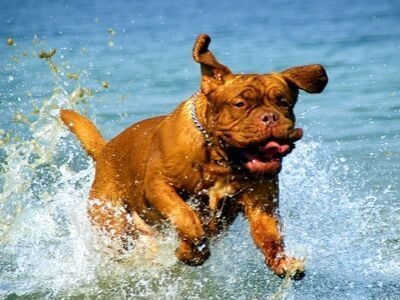 9. First Aid Kit
As you head further afield, and often to more secluded areas, a simple first aid kit is a necessity. Hopefully it will not be required during your break but if it is needed, it could be a lifesaver.
10. Veterinary Details
Following on from above, if your dog does need any medical attention whilst on holiday, there are two key pieces of information that you will need: the contact details of the veterinary practice where your dog is registered, and the address of the nearest veterinary practices to where you are spending your visit. You can take your dog to any veterinary practice for treatment, particularly in an emergency; however, if your dog has existing medical complaints, the practice that you are at will need to contact your registered vet to obtain your dog's medical record so that they can treat him appropriately and safely.
Anything to add? Comment your canine must-haves below.
Related Articles:
Travelling By Car With Your Dog - The Law
Canine First Aid - What To Have In Your Kit
Why Dogs Shouldn't Play Fetch With Sticks