Royal Mail's Dog Awareness Week - How You Can Help
Posted on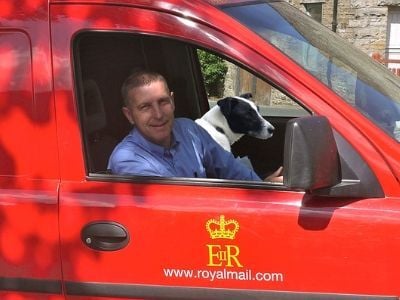 This week sees the Royal Mail's seventh year of holding a Dog Awareness Week to highlight the dangers your pet could bring to their workers when delivering your post. They have issued a list of 'top tips' for the dog-owning public…
According to the Royal Mail's own data, over 47 postmen and women are attacked in the UK every single week, with some injuries apparently leading to permanent and disabling injuries. 2,484 dog attacks were reported in the last twelve months, up 9% on the previous year's statistics.
With 82% of these attacks taking place at the front door or in the garden as the postal worker passes through, the Royal Mail is imploring the dog-owning public to be more vigilant and aware of the risks that their dogs could pose.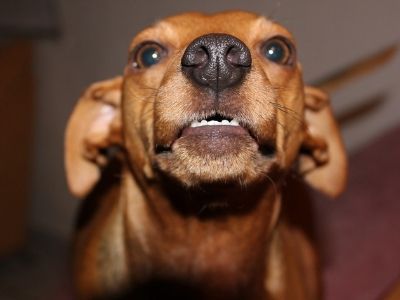 Clearly, common sense would dictate that you do not allow your dog to be at your side when you answer the door to the postman or woman to avoid any unwanted confrontations, and not permit unsupervised access to the front garden until after the post has arrived – or ideally not at all if there is a possibility that they could escape or even be stolen (not by the postman!). If you are not going to be home when the post is due to arrive, be sure that the postal worker has clear access to your letterbox without encountering your canine.
Here are the Royal Mail's Official Top Tips for Dog Owners:
Ensure your dog is out of the way before the postman or woman arrives. Place your pet in the back garden or a faraway room.
If you have a back garden, please close off the access, in case your dog could get round to the front when the postman calls.
Dog attacks can happen when you've opened the door to sign for an item. Please keep your dog in another room before answering the door and make sure children don't open the door, as dogs can push by them and attack.
Give your dog some food or a toy to occupy them while your mail is being delivered.
Wait 10 minutes after your mail has arrived to let your pet back into your hallway. Keep everything as calm and low-key as possible.
If your dog likes to attack your mail, consider installing a wire letter receptacle. It will protect your post, and your postman's fingers.
If it's not practical for you to keep your dog away from a postman delivering your mail, consider fitting a secure mailbox on the edge of your property.
Please ensure your dog is microchipped, wearing a collar and tag and that your contact details on the tag and microchip are up to date.
For more details on the Royal Mail's Dog Awareness Week, read their article here.
Related Articles:
Dog Bites: Warning Signs And How To Recognise Them
Travelling By Car With Your Dog - The Law
Is Your Cat Likely To Be A Victim Of A Road Traffic Accident?