How Many Puppies? Are You Sure?
Posted on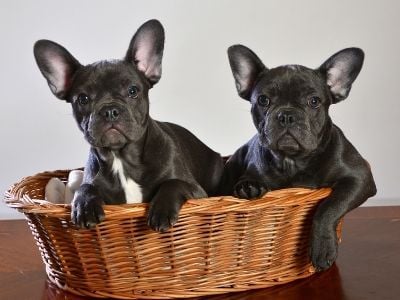 French bulldogs are notorious for having difficulties during whelping, so veterinary help is often required. When such assistance is called in, you usually feel like you can relax knowing your pet and her offspring are in the best of care. When the vet presents you with four tiny pups following a successful caesarean section, you don't think to question if there were any more. Maybe you should…
It has recently come to light that something truly extraordinary, and thankfully exceedingly rare, occurred at a Vets Now practice in Liverpool in December 2017.
A female French bulldog was presented by her owner at the veterinary practice during their out-of-hours service. She required an emergency c-section in order to give her and her unborn puppies the best chance of survival. The surgery went well, and all dogs survived.
The owner was given her adult female plus four puppies to take home.
Nobody mentioned that the French bulldog had actually been delivered of six live puppies...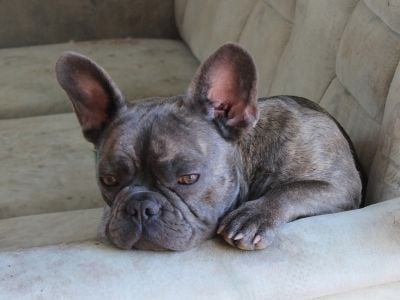 One of the vets present during the operation, Zahra Tahaneem Rafiq, and an unnamed care assistant, both took one puppy each. Separated from their littermates, their mother and even each other in this horrific act.
Thankfully, there was a member of staff present with a conscience and this atrocity was reported. Following an investigation, one puppy was returned to its family. The other, tragically, had died.
Vets Now released a statement, declaring: 'We are extremely sorry about what happened, especially to our clients and their pets.'
The matter was reported both to the police and the veterinary regulatory body.
Incredibly, Dr Zahra Rafiq, 29, who took the puppy that later died at her home, was only suspended for six months from the veterinary register. She will be permitted to return to caring for vulnerable animals, with the RCVS Disciplinary Committee citing her youth and inexperience, remorse and positive testimonials from colleagues and clients as justification.
Related Articles:
Health Problems in French Bulldogs: The Worst Is Yet To Come
Swimmer Puppy Syndrome - It's Not The End Of The Road
Single Puppy Syndrome - Raising An 'Only Puppy'