When Your Dog Doesn't Want To Come Back...
Posted on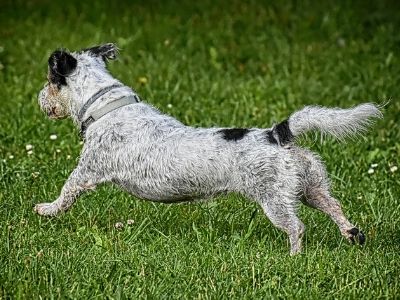 In theory, teaching your dog to recall is very simple, but there are times when theory goes out of the window… Particularly if the dog you are trying to train has come into your life as a 'mature' dog that has already developed bad habits or hasn't had much constructive interaction. Recall is very important, especially if you intend to take your dog out in public and there is a possibility, whether intentional or not, that they will be loose. It is a matter of safety, both for your dog and others. So, let's look at your options for keeping everyone safe and your dog enjoying some freedom.
For some of you, it may be a case of trying each of these tactics to see which has the greater effect and then working from there, whereas others will know that one or more of these options will definitely not work for your particular dog. It's all about picking which information is useful for your scenario. Once your dog is less of a 'flight risk', you might like to read this blog which looks directly at training recall from scratch: Puppy Training – Recall.
Also, you may be interested in making sure you know what not to do first – What NOT To Do When Your Dog Won't Recall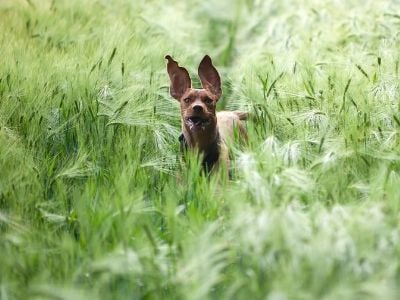 Walking In The Opposite Direction
It really is as simple as it sounds. Instead of calling or whistling your dog and standing still waiting (or hoping!) for them to return; recall and then promptly turn and walk briskly in the opposite direction. Dogs don't tend to like being left alone and, even if he doesn't come running immediately to your side, he will likely follow you. You can up the ante by running away, this invokes excitement and their instinct to chase. If you make excited noises and turn it into a game, he will usually be drawn in closer to you where you can praise him.
Hiding
This works on the same principle as the previous suggestion; your dog doesn't want to be left alone. Even if you don't realise it, she is regularly checking where you are. With this idea, depending on your dog, you can either recall and then hide or simply hide and wait without saying anything. Always keep an eye on your dog in case she takes off looking for you in the wrong direction and puts herself in danger. Once she has noticed that you have vanished and has been looking for you for a while, allow yourself to be 'caught'. Most dogs will be relieved to have found you and will start keeping a closer eye on you. Be sure to give lots of fuss and make your discovery very exciting.
Long Line Lead
If your dog is such a liability that you daren't risk letting him off the lead and you don't have a safe place to practice in, a long line may be the answer – although be careful of using it at full length around other dogs and the public as it can become a hazard. Allow your dog the freedom of the length of the lead and then simply practice recalling at various points during your walk. A small tug on the lead can be effective at drawing your dog's attention or you can actually gently 'reel him in' using the lead then give lots of praise for 'recalling'.
Treats
The magic word or, to some, a swear word when involved in training, but you use whatever works for you and your dog. High value treats as praise for returning can do the trick, or they can be used as a reward when combined with any of the other suggestions.
Related Articles:
The Best Commands To Teach Your Dog
Dog Training: Introducing The Lead
Dog Training: Lead Walking