Chocolate Labradors Don't Live As Long And Are More Prone To Ear Infections, Research Reveals
Posted on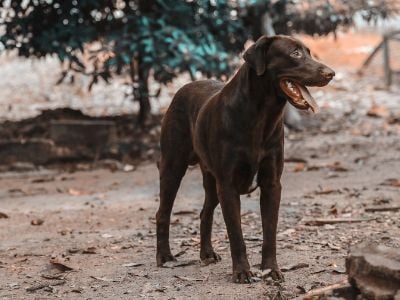 A recently-published study carried out by the Royal Veterinary College, alongside the University of Sydney, has made several interesting discoveries regarding the health and longevity of Labrador retrievers. This study looked at 33,320 Labradors who had seen their vet during 2013.
Black remains the most popular colour (44.6%), whilst 27.8% of the dogs in the study were yellow and 23.8% were recorded as liver/chocolate.
As you'd expect, males were generally heavier, with an average weight of 35.2kg, whilst females averaged 30.4kg.
Of a random sample taken from the study (2074 dogs), 61.6% had at least one ailment.
The most common complaint (10.4%) was an ear infection (otitis externa). Interestingly, ear infections were most prevalent in chocolate Labradors, with 23.4% of the chocolate Labs in the sample being diagnosed. 17% of yellow Labs were afflicted, whilst only 12.8% of black Labradors suffered from ear infections.
Chocolate Labradors were also almost four times more likely to suffer from pyotraumatic dermatitis (aka 'hot spots').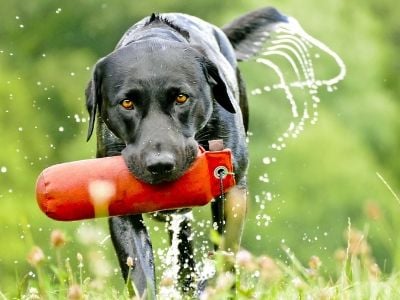 Other common disorders were obesity (8.8%) and degenerative joint disease (5.5%).
Curiously, with regards to being overweight, when neutered Labradors were compared to their non-neutered counterparts, whilst neutered Labs were more prone to weight issues, it was only in the male dogs that a significant influence could be seen. 4.1% of entire males were overweight, compared to a massive 11.4% of neutered males.
From this smaller sample pool, 176 dogs died during the course of the study; black and yellow dogs averaged a lifespan of 12.1 years, whilst chocolate dogs could only average 10.7 years.
The most common cause of these deaths were musculoskeletal disorders and cancer.
The full published study can be read here.
Related Articles:
Canine Elbow Dysplasia: X-Raying May Not Be The Answer - Guest Vet Blog
Health Problems In French Bulldogs: The Worst Is Yet To Come
People Put More Thought Into Buying Shoes Than A Puppy