TP Feeds Grain Free Duck
Posted on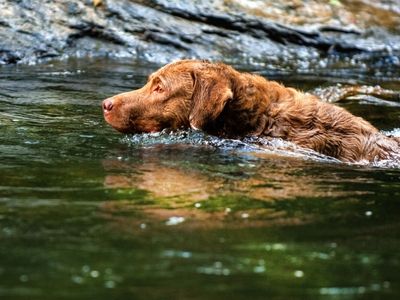 Now then, this is the ultimate in pure quality when it comes to TP Feeds' recipes; a grain free recipe with 50% UK-sourced duck as the single, highly digestible meat protein source.
What's not in there:
NO added grain
NO added dairy
NO added beef
NO added soya
NO added eggs
NO added pork
NO added wheat
NO added wheat gluten
NO added artifical colours
NO added artificial flavours
NO added artificial preservatives
Now, here's the really important bit; the explanation as to how fantastic those ingredients are that get included in this popular recipe.
50% Duck (28% Freshly Prepared Duck)
This is a highly digestible source of protein for your dogs; it is considered a 'novel' protein, in that it is unusual for a dog to have developed an allergy for it. Since duck is the sole source of meat protein in this diet, this makes it ideal for dogs that have been found to have certain food allergies. There are a multitude of benefits of feeding duck to your dog, whether they have allergies or not; this includes being packed full of amino acids which support the brain, heart, nervous system, kidneys, joints and much more. It is also an extremely flavoursome meat, making it perfect for even the fussiest of dogs. For a more in-depth low-down on the benefits of duck, read this previous blog that I wrote on the subject: Duck For Dogs - A Wonder Meat.
26% Sweet Potato
A highly digestible and tasty carbohydrate source which is the ideal substitute for grains. A brilliant source of fibre, vitamin B6, vitamin C and manganese, whilst also being low in fat. Also a rich source of beta-carotene which converts to vitamin A in your dog's body and benefits vision, growth and muscle strength, as well as supporting the liver, kidney and lungs. For a more in-depth low-down on the benefits of sweet potatoes, read this blog that I wrote on the subject: Sweet Potatoes: Super Potatoes?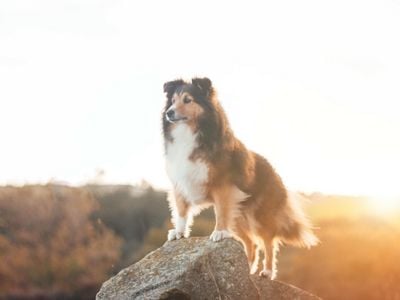 7.5% Peas
A great source of several important vitamins. Also contains lutein, which is an antioxidant that promotes eye, skin and heart health. Peas support bone health which can help to prevent osteoporosis in later life, whilst the anti-inflammatory properties of peas can help to reduce arthritic symptoms.
8% Potato
Another highly digestible addition which is a great source of energy and protein. Also a source of vitamin A, vitamin B6, iron and magnesium.
Beet Pulp
A valuable source of both soluble and insolube fibres which encourages the maximum absorption of nutrients whilst also helping to prevent your dog from feeling hungry between mealtimes. Beet pulp is also important for maintaining intestinal health.
Linseed
A rich source of both soluble and insoluble fibres that aid digestion and helps to keep hormones in balance.
Omega 3 Supplement
Helps to maintain a healthy skin and coat, can support cognitive and kidney function and even aid with skin and heart conditions.
Vitamins & Minerals
A full complement of the necessary vitamins and minerals to help promote health and vitality.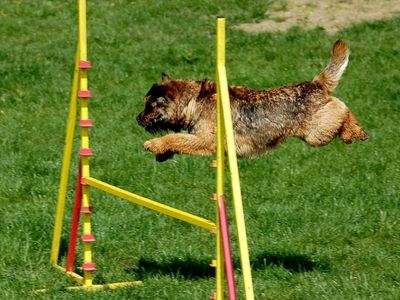 Vegetable Gravy
Adds to the supreme tastiness of the kibble.
Orange
Replenishes the vitamin C levels following exercise to aid with recovery, which in turn reduces any stress on the liver.
Cranberry
Low in calories and rich in antioxidants, this fruit can help to lower your dog's blood pressure and reduce the formation of dental plaque.
Fructooligosaccharides (FOS)
A prebiotic that stimulates 'good bacteria' in the colon which helps to improve your dog's gastrointestinal health.
Mannanoligosaccharides (MOS)
A prebiotic that improves gastrointestinal health and performance by enhancing the absorption and utilisation of nutrients in the intestine.
All in all, an outstanding recipe with an overwhelming number of benefits. To purchase a bag for your dog, click here.
Related Articles:
Protein Levels In Dog Food - Can I Feed Too Much?
Are Grain Free Diets Causing Heart Disease In Dogs?