Puppy Diary - Episode Three
Posted on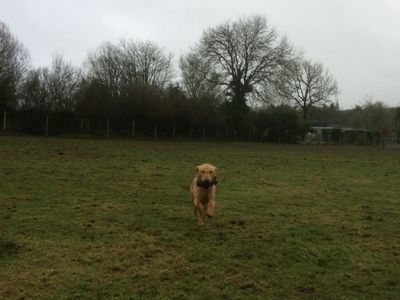 It seems a little silly calling this the 'Puppy Diary' now as this brother and sister duo will be a year old on Christmas Eve - plus there is another brother and sister duo here now that are just three months old. Nevertheless, here we are with episode three of the Puppy Diary and a look at their progress to date.
Now, the biggest news has to be that Frodo has actually been sold. That's life when running a business unfortunately, no matter how attached I might get to a dog, I have to accept that they may be requested by someone and find a home that would be well-suited to them. This was the case for Frodo. A lovely gentleman contacted me through a friend of his who already has one of my dogs down in Cornwall and enquired as to whether I had a young trained dog available. After chatting with him at length regarding my dogs and his own history with keeping and training dogs, our conversation turned to my youngsters, Frodo and Eira. Despite what I've just said, it would take a lot for me to part with Eira, she reminds me an awful lot of the first girl I trained and competed with. So, we discussed Frodo and came to the conclusion that this gentleman's home would be an ideal 'forever home' for him. He would live a 'life of luxury' within the household with himself and his wife, whilst also being provided with plenty of long walks, stimulation and work during the season. The good news is that Frodo's new owner would like him to be trained before he arrives ready for next season. Therefore, I will be continuing to train him until the end of July so that he will essentially be fully-trained, yet still have time to bond with his new family and owner before working for him during the 2018/19 season.
One consequence of this decision that I noticed yesterday is that Eira has accidentally taken a little bit of backseat in terms of training priority as I now have a 'deadline' to have Frodo's training spot-on, whereas I can be more fluid with Eira as I 'only' have myself to please with her training.
Frodo has been brilliant in all his training sessions recently and is clearly learning new skills every time and taking everything on board. His steadiness (not running in to pick up a retrieve before being told) is spot on and I've been able to really test him and he's still stood strong. He is picking the correct retrieve when given a choice of more than one and is getting more confident with his direction work.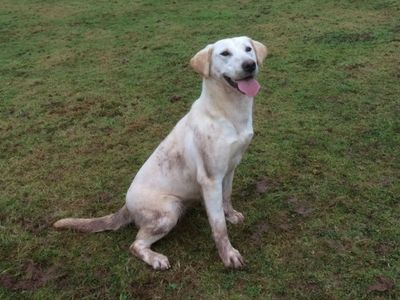 Whilst Eira is certainly not working below par nor does she deserve to be criticised, her steadiness is not quite up to the standard that Frodo's is. However, we had a good session on this yesterday and she had vastly improved by the end of our short session. They are both still young and it is a balancing act between keeping them really keen to train yet instilling the steadiness into them. On the other hand, her delivery of the retrieve tends to be tidier than Frodo's at the moment. He can be a little sloppy when delivering the dummy whereas Eira tends to sit smartly to present it - they both fly back at a rate of knots though, which is great!
Related Articles:
Puppy Diary - Episode One
Puppy Diary - Episode Two