Is Rescuing Dogs From Abroad Doing More Harm Than Good?
Posted on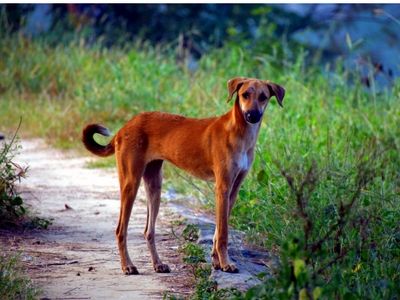 It can't have escaped many people's notice that more and more dogs are being rescued from abroad and brought to the UK, but is this doing more harm than good? Why the increase though? Is it because it's cheaper, people are seeing dogs on their holidays, social media has brought more of these dogs to people's attention, or is it because it's simply easier than rescuing from within the UK? If this is the case, is it really a good thing, or should we be asking more questions and looking at what exactly we're bring onto our shores?
Last year alone, approximately 31,000 dogs were imported using an Intra Trade Animal Health Certificate (ITAHC), with the commonest countries of origin being Cyprus, the Republic of Ireland, Romania and Spain. These certificates are issued to the charities that are responsible for these vast numbers of rescued dogs and these dogs are therefore not subject to any veterinary checks immediately upon arrival in the UK. Once in the UK, the Animal Plant and Health Agency (APHA) has 48 hours to visit and check that these dogs were suitably treated and vaccinated prior to their departure and that their microchips match their passports. Now, bearing in mind that numerous dogs could have been brought over at once, all going to different destinations within the UK, and the APHA will likely only be notified of their imminent arrival on the day that they leave their country of origin, you can see how it might be difficult to arrange these visits within the allotted timeframe. Frequently, these dogs are also very quickly moved from their original arrival destination, either to another collection centre or directly to the well-meaning person/family that has rescued the dog, making it very difficult for the authorities to keep track of them.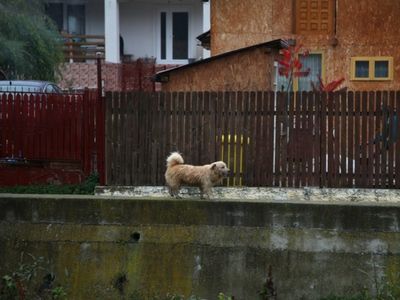 Dr Monica David, an official veterinarian from the City of London Animal Health and Welfare Services at Heathrow Airport recently outlined the threat posed by importing these dogs in this fashion in her lecture 'Rescuing Dogs From Around The World - Is It Worth It?' She commented that she had been to Bucharest and seen some of the street dogs that would be the prime target of well-intentioned charities, stating, 'They roam between buildings and are not used to living in a house. Maybe they're not used to children, elderly people or screaming teenagers. Are they going to be aggressive? Definitely with food, because, where they come from, they have to fight to eat. You are putting a family at really big risk - especially if they have children - and you don't know anything about their health history.'
She followed up by saying, 'Although we are kind to that single dog from abroad, we could be being very cruel to the 8.5 million dogs and 7.5 million cats living in the UK.'
Related Articles:
12 British Breeds Of Dog 'Vulnerable To Extinction'
Travelling By Car With Your Dog - The Law
Dog Bites: Warning Signs And How To Recognise Them
Health Problems In French Bulldogs: The Worst Is Yet To Come
People Put More Thought Into Buying Shoes Than A Puppy