Winner in the Welsh Enterprise Awards 2017
Posted on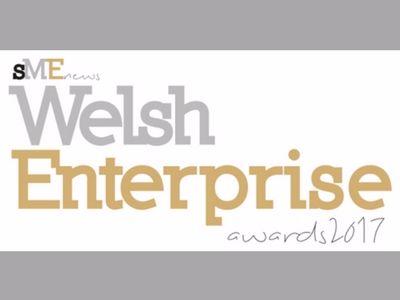 So, as many of you already know, TP Feeds was borne out of an award-winning business. It now gives me great pleasure to announce that TP Feeds is an award-winning business in its own right, just six months after launching.
Nominations were open to the public for several months and one of my lovely customers was wonderful enough to nominate TP Feeds - I still have no idea who took the time and effort to do this but would love to be able to extend a massive 'thank you' to whoever you are! I was informed of the nomination by the awards' host, SME News, back in July and I have to confess that I was initially dubious of the news. I couldn't believe that my business would have received a real nomination for such a prestigious award after barely three months of trading. However, after a lovely, and in-depth, conversation with the organiser, I was suitably convinced that the nomination was real and felt a little guilty for calling the news 'spam'... Oops.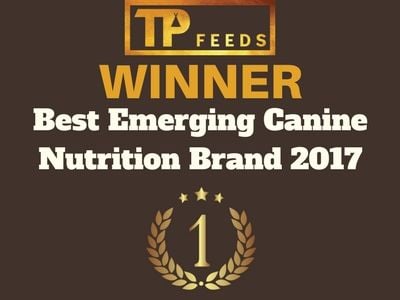 After extensive research by SME News and my submission of supporting evidence to show how I have built TP Feeds up to the success that it already is and the plans that are in place for the future, I was informed in August that TP Feeds had been honoured with the award for Best Emerging Canine Nutrition Brand 2017. I was stunned to say the least! After another conversation with the organiser, I discovered that over a thousand businesses were nominated right across Wales and only five businesses were successful in the 'Animal Care' categories, with TP Feeds being one of them, of course. The results have now been announced to the public so I can finally shout this news from the rooftops.
Amy Gower, Award Coordinator, SME News: "It has been a true privilege to showcase the very best businesses and individuals driving the Welsh business market to success. I wish every one of my deserving winners the very best of luck for the future and offer my congratulations on their success."
I am so very proud of this achievement at such an early stage of my business' development but it goes without saying that no business would be worthwhile if it wasn't for their customers, and I have some of the most wonderful customers of all. The support I have received over the past six months, both from longstanding friends and new customers alike, has been remarkable. I am touched by every positive and inspiring message and every photo of your fabulous dogs enjoying TP Feeds' recipes. They motivate me to keep working hard to deliver this high-quality nutrition to more and more dogs and to provide the best service possible to everyone across the UK.
So, THANK YOU to each and every one of you, and if you're thinking of purchasing any of TP Feeds' recipes for your dogs, jump on board! We've come so far in such a short space of time and we have a long way to go yet.
Related Articles:
Multi Award-Winning Business - 2017 Has Been Kind To TP Feeds
TP Feeds Has Gone Green: Recycling Scheme