Swimmer Puppy Syndrome - It's Not The End Of The Road
Posted on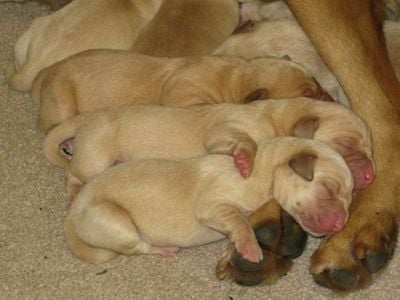 Have you heard the term 'swimmer pup' before? Or perhaps you've been unlucky enough to have one or more in a litter that you've bred. What decision did you make regarding that little pup's future? Are you aware that many pups with swimmer puppy syndrome can actually be successfully rehabilitated with a little time and patience?
To learn all about what Swimmer Puppy Syndrome is, why it happens and, most importantly, what you can do to give your puppy the best chance at a normal, healthy life, simply click here for the definitive guide.
Have you got a puppy or young dog? Check out TP Feeds All Life Stages Grain Free Beef with Superfood Mix to give your puppy the best start in life.
Related Articles:
Single Puppy Syndrome - Raising An 'Only Puppy'
Children Brought Up Around Pets Are Less Prone to Allergies and Obesity
The Big 3 In Joint Support
Canine Elbow Dysplasia: X-Raying May Not Be The Answer - Guest Vet Blog
Health Problems In French Bulldogs: The Worst Is Yet To Come
People Put More Thought Into Buying Shoes Than A Puppy