The Benefits Of Herbs For Dogs
Posted on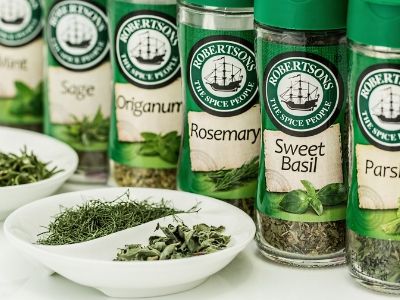 Most of us use herbs when we're cooking, but other than the added taste aspects, do we appreciate their health benefits? They can bring great advantages to our dogs too. TP Feeds Grain Free 80:60:20 Salmon, Trout, Haddock and Herring recipe for active puppies and adult dogs contains a mix of herbs, each valuable in their own right.
Ginseng
With its antioxidant properties, this herb has been reported as helping your dog to recover from stress, fatigue and illness. Ginseng can help to regulate blood sugar and cholesterol levels, whilst also supporting liver and thyroid function.
Thyme
Thyme has excellent antiseptic qualities, in particular for protecting the mouth and throat, as well as the digestive system. It has been used to protect against and treat gingivitis, irritable bowel syndrome and colitis.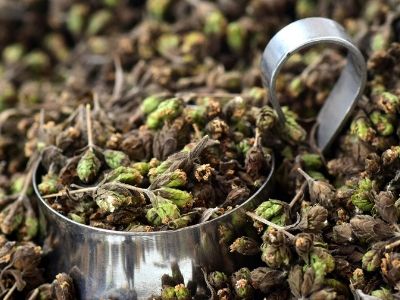 Marjoram
A powerhouse of beneficial properties; anti-inflammatory, anti-microbial and antioxidant. Can help to ease digestive problems, such as constipation and excess wind.
Oregano
High in antioxidants and flavonoids – naturally occurring plant pigments which bring many health benefits. Can help to improve digestion and ease issues such as diarrhoea and excess gas.
Parsley
Another beneficial herb that can help with digestive issues, such as colic and constipation. Most commonly cited as a breath-freshening herb, parsley can also help to prevent urinary tract infections due to its diuretic properties.
Sage
Its antimicrobial, anti-inflammatory and antioxidant attributes can ease skin issues, arthritic symptoms and digestive problems, such as diarrhoea or constipation.
As mentioned above, all these beneficial herbs can be found in TP Feeds Grain Free 80:60:20 recipe for puppies and adult/senior dogs. Explore TP Feeds' full range here.
Related Articles:
TP Feeds Grain Free 80:60:20 Ingredients
Sweet Potatoes: Super Potatoes?